Antioxidant Defense Serum
Regular price
Sale price
$77.00 USD
Unit price
per
Sale
Sold out
A synergistic blend of antioxidants formulated to include specific Cannabinoids, Veri-te™ Aqua Resveratrol, Fulvic Acid, NovaSOL ADEK, and Vitamins C + E with Ferulic Acid. Designed to neutralize free radicals and enhance protection against damaging UVA/UVB rays while preventing premature signs of aging.
A highly concentrated blend of antioxidants that repairs and prevents oxidative cellular damage.
15% Vitamin C (L-Ascorbic Acid) for oxidative damage
Cannabinoids for antioxidation, anti-inflammatory and anti-bacterial
Veri-Te™ Aqua Resveratrol for improved skin elasticity and hydration
1% vitamin E (alpha tocopherol) to protect against environmental damage
5 % Ferulic Acid to combat age spots and wrinkles
NovaSol® ADEK to neutralize damaging free radicals

Fulvic Acid Trace Mineral Complex

 for repairing skin damage
Shipping & Returns

Shipping: Free shipping on all orders in the US.

30-Day Money Back Guarantee: We want you to be 100% satisfied with your purchase, and stand by the quality of our products. See our 30-Day Money Back Guarantee.
Share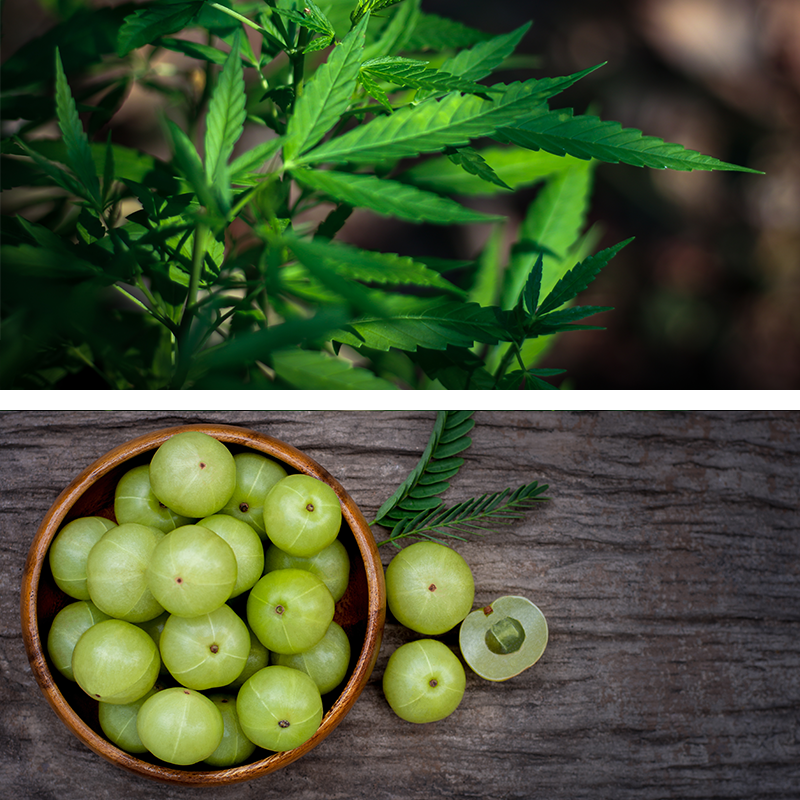 Ingredients
The ingredients for Antioxidant Defense Serum feature a strategic combination of the most potent elements that work in unison to repair environmental damage. Designed to improve signs of aging, photodamage, and the appearance of lines while brightening one's skin complexion, this hyper-focused collaboration of antioxidants will help to restore a dewy glow.
15% L-Ascorbic Acid

15% L-ASCORBIC ACID

L-Ascorbic Acid is a rejuvenating vitamin ingredient that also plays a part in the reduction of photo-damage caused by harmful UVB rays. Because L-Ascorbic Acid plays a major role in anti-aging treatments, skin firmness, overall repair and brightening, it also serves to rejuvenate the skin.

Glycerin

GLYCERIN

Glycerin is a humectant, a type of moisturizing agent that pulls water into the outer layer of your skin from deeper levels of your skin and the air.

1% Vitamin E

1% VITAMIN E

Vitamin E is a powerful antioxidant that may be effective at reducing UV damage in skin. And vitamin E applied topically may help nourish and protect your skin from damage caused by free radicals.

Cannabigerol

CANNABIGEROL

Called the "Mother of All Cannabinoids", is great for dry skin as it has shown great promise in retaining moisture levels and helps keep the skin moisturized by generating a protective file on the skin's surface. CBG helps with dry skin, breakout, reduces transepidermal water loss, and functions as a powerful antioxidant which helps fend off free radicals that can cause premature skin aging. It is an antibacterial that helps reduce and soothe acne and other skin inflammations. CBG is proven effective as protective agents in neuroinflammatory disorders, and their anti-inflammatory and immunomodulating effects have also proven beneficial in inflammatory skin disorders.

0.5% Ferulic Acid

0.5% FERULIC ACID

Ferulic acid is an antioxidant that works to boost the effects of other antioxidants. When used in skin care products, it helps to protect overall skin integrity by reducing the development of fine lines, spots, and wrinkles.

DL Panthenol

DL PANTHENOL

A skin protectant with anti-inflammatory properties. It can help improve skin's hydration, elasticity, and smooth appearance.

Hyaluronic Acid

HYALURONIC ACID

Hyaluronic acid (HA) is a naturally occurring glycosaminoglycan found throughout the body's connective tissue. Glycosaminoglycans are simply long unbranched carbohydrates, or sugars, called polysaccharides. HA is the main component of what gives our skin structure, and is responsible for that plump and hydrated look. Hyaluronic Acid has great effects to our skin as it is deemed to help with anti-aging, moisturizing, wound healing, anti-wrinkle, and increased skin elasticity.

Veri-te™ Aqua Resveratrol

Veri-te™ AQUA RESVERATROL

Veri-te Aqua Resveratrol is delivered via the Aqua Nova micelle based technology creating substantially higher bioavailability. Resveratrol is a powerful and scientifically backed ingredient that can help rejuvenate and energize the skin. Research suggests that topically applied creams and serums with Resveratrol help reduce the intensity of age spots, improve skin elasticity and hydration, and protect against oxidative damage.

NovaSol® ADEK

NovaSol® ADEK

A micellation based technology solution containing Retinyl Palmitate (Vitamin A), Cholecalciferol (D3), Tocopherol Acetate (Vitamin E) and Vitamin K1. Being that all these vitamins are fat soluble, this technology helps to optimize absorption into the skin producing substantially higher bioavailability. Retinyl Palmitate (or Retinol Palmitate) is the milder, more stable precursor to retinol. Retinyl palmitate is used to counteract the appearance of dry, flaky skin. All these vitamins antioxidant properties also help to protect the skin by neutralizing free radicals that are present in the environment.

Cannabidiol

Alfalfa;

CANNABIDIOL

CBD known for its healing properties, CBD offers serious antioxidant and anti-inflammatory benefits which is helpful in treating skin concerns such as inflammation, dryness, and free radicals. CBD is also effective in fighting acne as it helps reduce the production of sebum in the skin. Multiple studies also suggests that CBD is effective in treating eczema and psoriasis.

Cannabichromene

CANNABICHROMENE

A promising ingredient for skincare because it provides several benefits such as having antibacterial properties. Studies show how its chemical compound has successfully destroyed fungi and bacteria, which can lead to reduction of skin infections. CBC also has anti-inflammatory properties which can reduce the amount of swelling on the skin.

Cannabinol

CANNABINOL

CBN is proven to be a powerful anti-inflammatory and antibacterial which eliminates issues such as acne. It is best for anyone who suffers irritation, redness, and rough skin that comes with Psoriasis. Due to its powerful anti-inflammatory properties, CBN works together with CBD to alleviate inflamed, angry, or imbalanced skin. CBN has been found to reduce the proliferation of keratinocyte, a skin cell that produces keratin.

Fulvic Acid Trace Mineral Complex

FULVIC ACID TRACE MINERAL COMPLEX

Fulvic Acid Trace Minerals are naturally derived elements that come from decomposed organic matter. This complex prevents and combats free radical damage and signs of environmental aging. Containing over 70 trace minerals, electrolytes, amino acids, and antioxidants, this helps rejuvenate and moisturize the skin, while decreasing inflammation allowing it to look healthy and radiant. Fulvic Acid is beneficial in minimizing the appearance of pores, infuses vital nutrients and antioxidants to skin cells, and an excellent support for repairing skin damage from injuries and burns.
Additional Information
Complete Ingredient List

Distilled Water, Ethoxydiglycol, 15% L-Ascorbic Acid, Glycerin, Laureth-23, 1% Vitamin E, 440mg Cannabigerol, 0.5% Ferulic Acid, DL Panthenol, Triethanolamine, Phenoxyethanol, Hyaluronic Acid, Veri-te™ Aqua Resveratrol, NovaSol® ADEK, 40mg Cannabidiol, 10mg Cannabichromene, 10mg Cannabinol, Fulvic Acid Trace Mineral Complex
Certificate of Analysis
How to Use

How to use: Once in the morning after cleansing

Before your apply the Meticulous® Antioxidant Defense Serum, make sure your skin is properly prepped. Cleanse your skin with your favorite face wash and exfoliate if necessary.
After cleansing your face, apply 5-6 drops of Meticulous® Antioxidant Defense Serum into your palm. Gently rub your palms together to activate the serum. Lightly press your palms onto your skin and pat the serum in an outwards and upwards motion until it is fully applied to your face and neck. Apply the remaining product on your neck using light, gentle upward strokes.

For best results, follow with Meticulous® Advanced Hydrating Moisturizer.